Reduced price!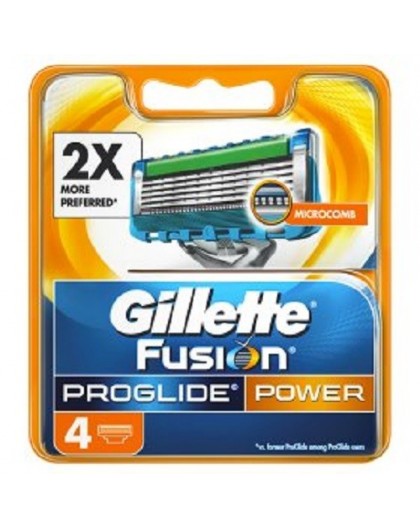 The Gillette Fusion ProGlide Power Razor Gold Edition with breakthrough razor blade technology is finished with Gillette's advanced low-resistance coating, which allows the razor's blades to glide effortlessly through hair.
ProGlide's have bigger, more ergonomic side grips, to help provide a secure grip when wet. That means you'll have more control as you shave and less worry about any slippery situations in the shower
New microcomb on the ProGlide guides the hair to the blade in the correct position
Reformed Lubrastrips that are larger and with mineral oils. Blade stabiliser, to prevent blade chaffe
The redesigned precision trimmer now features an improved blade and anti-clogging rinse slots, useful when shaving in tricky places like under the nose. Snowplough guard funnels away excess shave prepGillette series shave care products are engineered to compliment the ProGlide Razors. So, while the razors help turn shaving into gliding, the Gillette series line of skin care products help to prepare and protect skin.